Develop your Self-Belief – Self-Growth – Purpose & Confidence
Deep nature connection is an intimate relationship with the natural world of which we are an intrinsic part. It allows us to reconnect with our true selves, find our spirituality and learn how to live our best life.
I'm Chris, Animist-Shamanist, Herbalist & Permaculture Designer & Teacher – I'm also a trained counsellor. I have been teaching, training & coaching for over 12 years.
I have been a natural intuitive, connecting with Otherworld and working with nature for as long as I can remember, I am dedicated to helping you find the answers that you are seeking, nurture your own unique gifts and achieve your best life.
We Are Nature – and if we say we have lost our connection, then we have lost ourselves.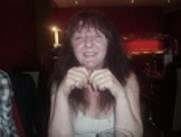 We all have particular moments in life when we know that something has to change and it is time to move on and evolve. Sometimes we need a little help with that process; change isn't easy.

ReWild & Discover Your True Self in Nature
ReWilding is the term used to describe the recovery of natural places. But we cannot forget ourselves, we are increasingly sunk in 'civilisations rat-race'. Rewilding is also about the recovery of us.
Overcome the negative effects of human domestication and restore your inherent, natural, wild & free way of living.
How I Work
I work on a bespoke basis responding to your personal needs & requirements.
I offer from single sessions (1hr upwards) to complete packages agreed prior to commencement.
Delivery is either in person (within 15km of Tamworth UK, travel costs apply for anything over this distance) or Online via Zoom
Services
Spiritual & Personal Development
ReWilding & Coaching
Intuitive Counselling/Guidance
Change Management
Ceremony & Ritual