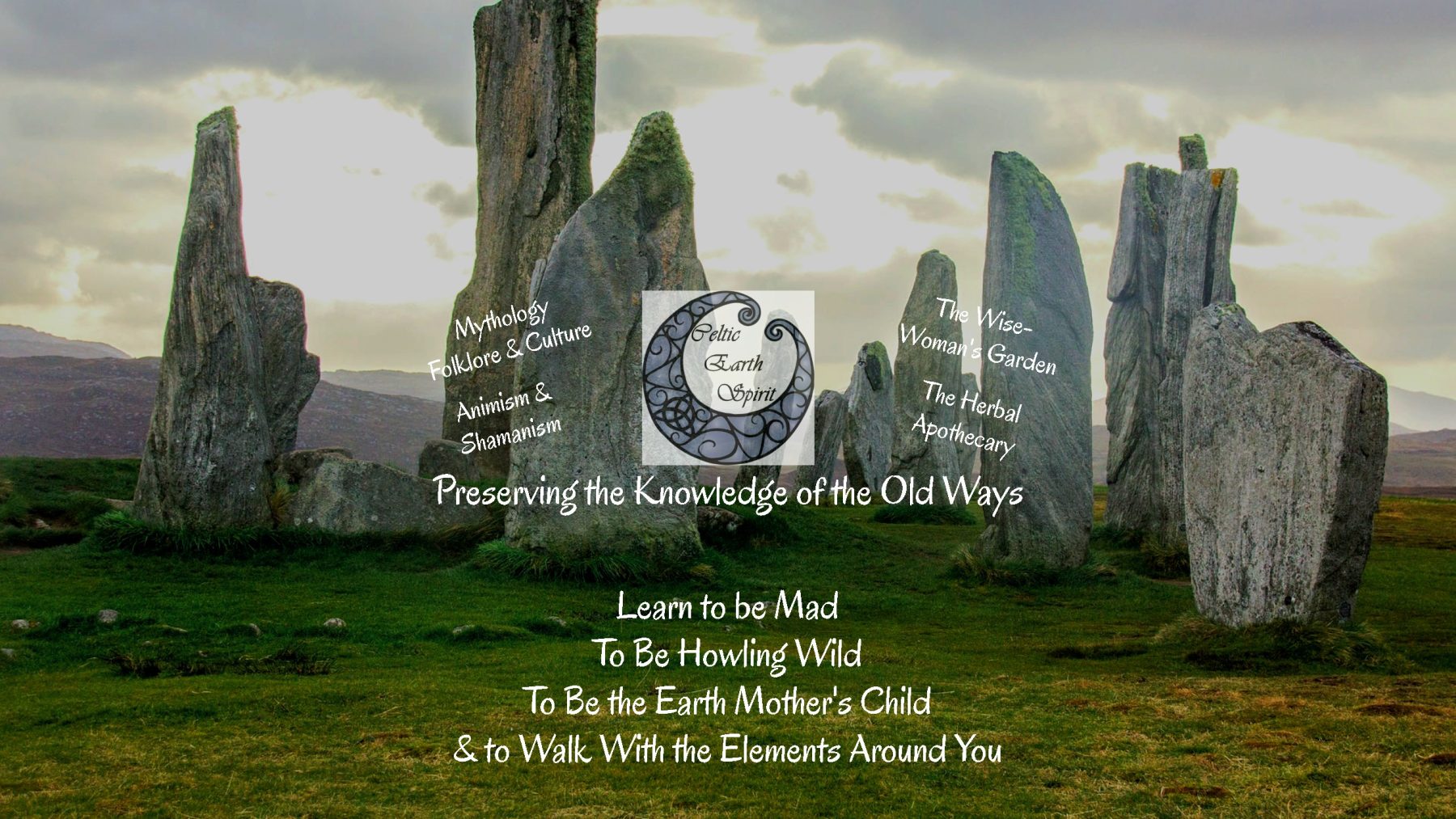 Celtic Earth Spirit covers all aspects of the Cunning Craft. The beliefs, practices & culture of the folk healers or wise folk who walked amongst our ancestors. Collectively known as the Cunning Folk.
---
Creating a wise-woman's garden from scratch – a new project – read more through the above link & follow the story on the Celtic Earth Spirit YouTube channel You can really help the channel to grow if you subscribe to it on YouTube. If you want to be notified when we put new videos up hit the bell as well. Liking the videos and sharing with people who you think may be interested helps even more – Thank you.
All of our videos are created using Wondershare Filmora 11. More Than Just You. A creative experience all on one platform. This is a 'freemium' video editor. Videos created with the free download have a watermark. If you want to lose the watermark the paid options are some of the cheapest we have found. No glitches, no crashes. This is an affiliate link (if you do make a purchase we may earn a small commission which helps to keep the website/YouTube channel going at no extra cost to you.
---
Thank You
My Reading mirrored exactly where I am at the moment, what is holding me back, my fears, my dreams and how I can negotiate them to get to where I want to be. A knowledge and insight that only a truly grounded person could impart; a true earth mother. Kind, strong and generous with her time. She guided me every step of the way. Many thanks
Dawn
Via Email
ReWild Your Knowing (Course)
Hi Chris I'm not rushing it, as I normally would with study. I'm taking my time and emerging myself in the thought process I need to get into. Loving the way it makes me feel and think. The way it makes me disect my attitudes and sometimes those of others. Thank you for the opportunity - Love Ruth X
Ruth
Via Email
Earth Camp 2019
I'll definitely come back in the spring - Cader had a very profound effect on me x
Mags
Via Facebook
Autumn Earth Camp
Thank you had a brilliant time
Keith
Via YouTube
Earth Camp Spring 2018
I Love it! What great memories
Alyson
Via Facebook